Shibori is a Japanese resist dyeing technique often based on patterns made with running stitches in cloth. The stitches are drawn up tight to gather the fabric, creating areas that resist being colored during the dye process.
I've experimented with creating shibori-like effects in cloth that has had draw up threads inserted as it was woven. Here's the result of my first attempt at loom controlled midori (willow leaf) shibori.
.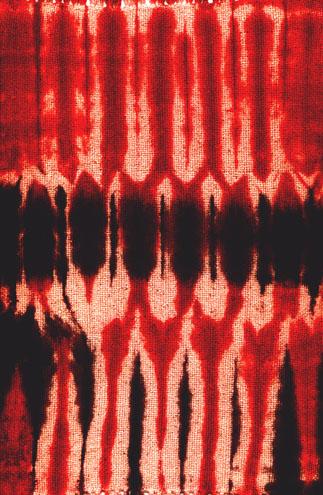 This fabric was woven from the following 8 shaft weaving draft. The draft lets draw up threads be inserted within a tabby base.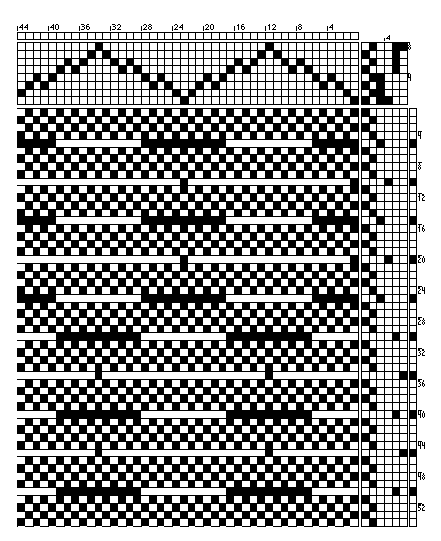 I got interested in this technique after seeing samples of the loom controlled shibori that were being created by Catherine Ellis then at Haywood Community College in North Carolina. Catherine later published a book called Woven Shibori detailing this technique. See Shibori: The Inventive Art of Japanese Shaped Resist Dyeing by Wada, Rice and Barton for in depth information about shibori techniques.